SPORTS CARS
The ultimate blend of power and performance.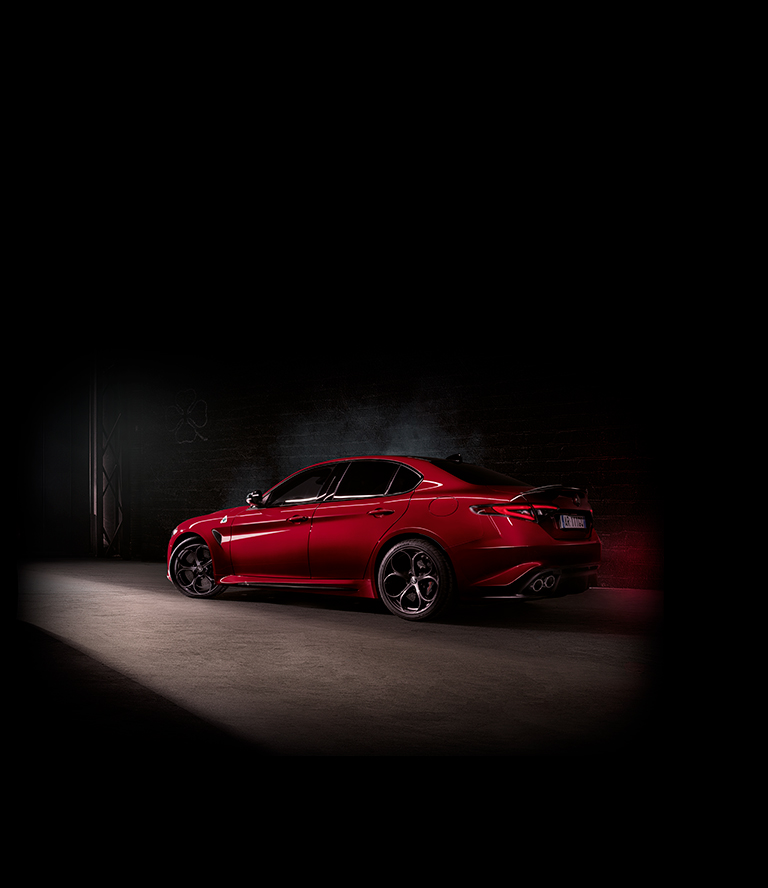 WHAT IS A SPORTS CAR?
Dynamic, powerful, and responsive: that's what defines Alfa Romeo sports car. Sports cars are designed and built to provide thrilling driving experiences. Often inspired by racing models, sports cars are known for their agility, lightness, and aerodynamic shapes. They feature high-performing engines, excellent road-holding, innovative technology, and sophisticated design elements that make them truly distinctive.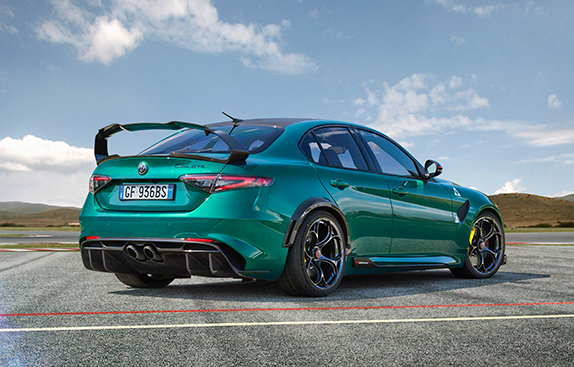 HOW TO CHOOSE A SPORTS CAR
Alfa Romeo luxury sports cars are a great option for those who long for an unforgettable driving experience, whether it's just a quick trip around town or a long drive.
Today, there is a wide variety of sports car models that offer very specific customisations. That's why before choosing one, there are several factors to take into consideration:
personal aesthetic taste: the design and the lines of the model
optional features
habitability, which depends on the number of seats
motorisations
type of drivetrain: front-wheel drive, rear-wheel drive, all-wheel drive.
TYPES OF SPORTS CAR: SUVs, SEDANS AND HATCHPACK
The sports car segment is characterised by a wide range of models. First off, the so-called roadster, a two-seater equipped with a soft and foldable roof. Another important example is the coupé: the perfect sports car for everyday use, ideal for short trips. This type of sports vehicle is a dynamic version of a sedan, born as a "closed" car, usually with two doors and a small rear seat that can accommodate two additional passengers. Moreover, the hatchback is a type of sports car with a sedan body, offering a lot of advantages of a station wagon. It has a specific car configuration with a two-box design, characterised by a wide rear door. The spiders, on the other hand, distinguished by the convertible two-seater body, are particularly agile cars, and their design often pays homage to old historical racing models. Finally, sports SUVs are great for those who want to combine sports driving with comfort, especially on longer trips.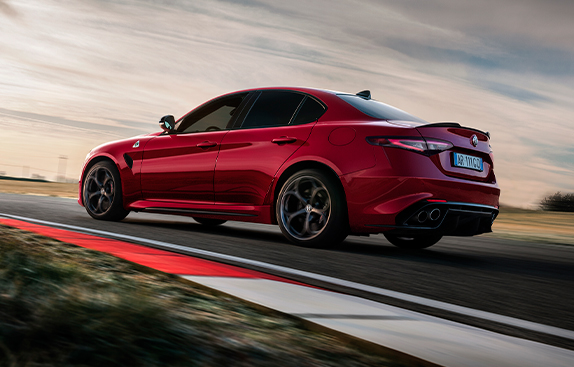 ENGINES AND POWER,
INSPIRED BY RACING CARS
Alfa Romeo sports cars feature the latest and most efficient
combustion engines with different cylinder displacements to
meet specific driving needs and consumption requests.
These cars offer smooth acceleration, stable road holding,
and a distinctive engine sound. While performance is often
considered a determining factor for sports cars, it's not the only one.
The best sports cars in the market are often designed by designers
and engineers from the F1 world. Many car manufacturers work with
teams of highly-qualified professionals to develop unique liveries
and high-performing sports car models.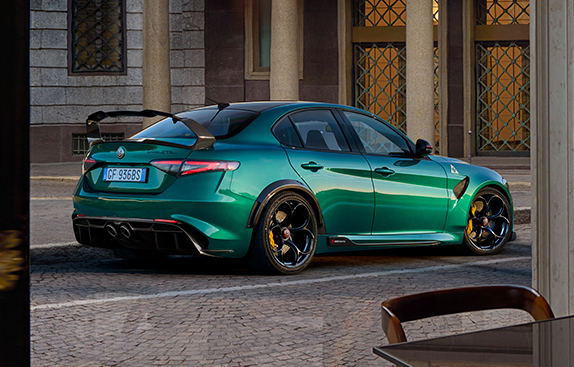 DESIGN AND DETAILS: STYLE AND TECH OF LUXURY SPORTS CARS
Alfa Romeo luxury sports cars stand out for sharp lines and unique bright colours. Characterised by low ground clearance, these vehicles boast a long bonnet and an aerodynamic profile. Additionally, the aesthetic style of a sport vehicle comes to life through its customisations, the choice of interior materials, carbon fibre inserts, and premium details, such as dedicated badges and wide wheels. Sports cars also have a high technological connotation, thanks to the latest infotainment systems and advanced features for driving assistance.
ALFA ROMEO SPORTS CARS: OUR MOST COMPETITIVE MODELS
For over a century, Alfa Romeo's history has been defined by its strong passion for performance and a DNA rooted in sportiness, pushing the limits of automotive innovation to deliver a unique driving experience. From the racetrack to the road, Alfa Romeo continues to inspire car enthusiasts with its legendary sports car models, now out of production, such as Alfa Romeo 4C, Quadrifoglio Nring, Quadrifoglio Alfa Romeo Racing, Alfa Romeo 8C Special Series.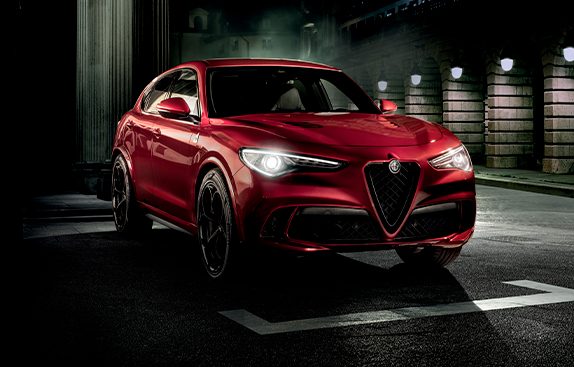 GIULIA AND STELVIO QUADRIFOGLIO
The Quadrifoglio is the ultimate expression of the Brand's sporty and competitive soul. Since 1923, this version represents the sportiest model of Giulia and Stelvio, paying homage to the racing world. The two models feature exclusive exterior details, such as the four-tip exhaust system with its specific extractor integrated with the rear bumper; the interior boasts refined materials such as carbon fibre, leather, and Alcantara.