VIDEOCHECK
Alfa Romeo Official Network presents the Videocheck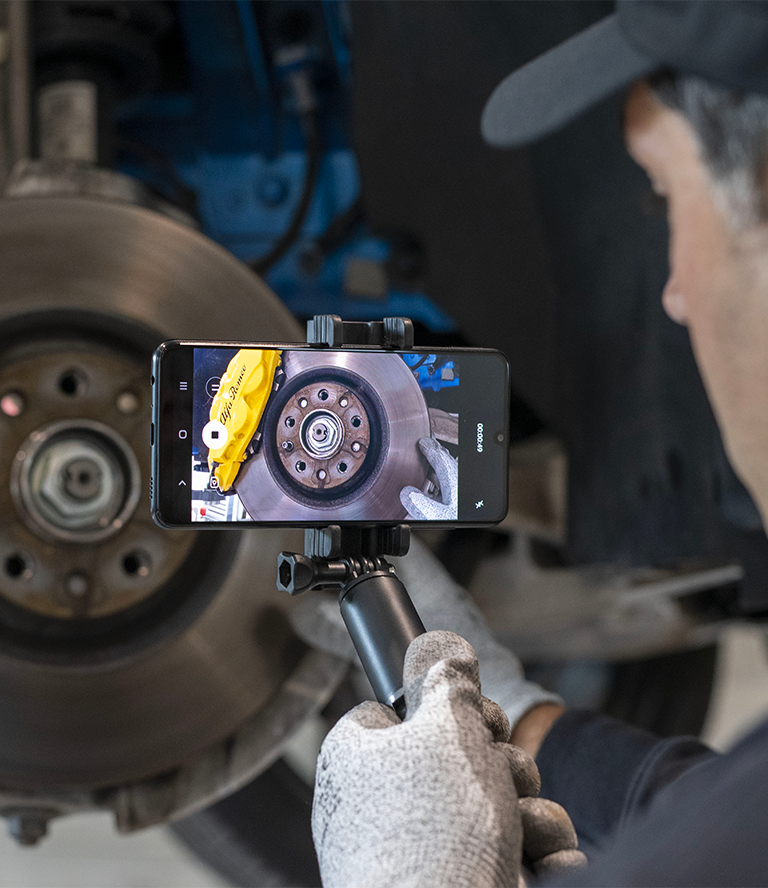 Videocheck is an innovative service, created in consideration of the special relationship that you have with your Alfa Romeo. With Videocheck you can benefit of a video summary of any intervention to be carried out on your vehicle, directly on your mobile phone or tablet.
How does it work?
When you leave your vehicle for maintenance or repair interventions, before start working on it, the technicians will perform a full visual inspection of your car: if additional work is needed, they will send you an explicative video and the related repair costs. You will be free to accept the new quote, item by item.
Advantages of Videocheck
Service quality and transparency
Knowing everything about your car also means to understand everything about the interventions to be done. With Videocheck, you will have all the information to decide about the proper maintenance of your vehicle.
Improve your security
Thanks to Videocheck, you are more than ever in control of your vehicle, particularly in terms of safety for you and your passengers. The interventions needed will be displayed in different colours, based on the degree of urgency: red, for example, indicates a potential risk for the passenger.
Establish a premium relationship with our experts
More than a service, Videocheck allows you to strengthen the relationship of trust with the Authorized Network. During your visits to the workshop, our experts will adapt their recommendations according to your maintenance history.
You are completely free to decide
You are the only one to decide on an additional intervention: no work will be undertaken without your prior consent. With the ease to pick up your vehicle with the chosen interventions done.