THE SUV ACCORDING
TO ALFA ROMEO
The new paradigm of sportiness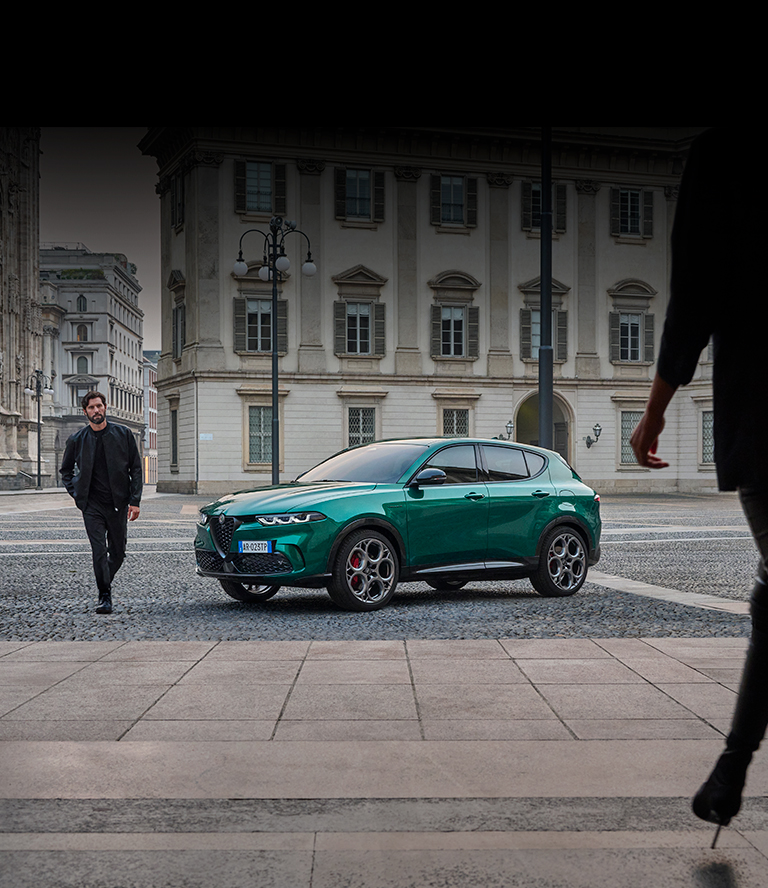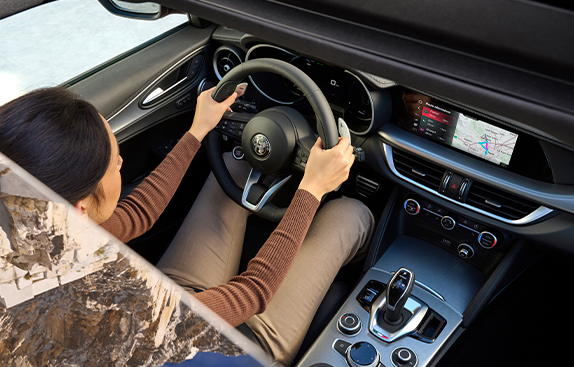 WHAT IS AN SUV?
SUV is an acronym for Sports Utility Vehicle. Compared to other types of cars,
this vehicle offers a higher driving position, more comfort, stability,
and improved road holding and traction. SUVs have always been an excellent choice for off-road enthusiasts, but they have also become increasingly popular among families. Furthermore, hybrid SUVs have becomethe perfect solution for those who want to takeadvantage of all the benefits of hybridtechnology, and consider this aspect morerelevant than the vehicle's compactness.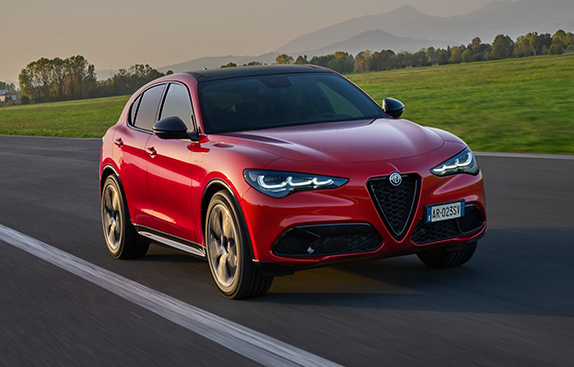 HOW TO CHOOSE AN SUV
Buying an SUV means not only choosing one of the most successful vehicles
in the automotive market, but also embracing a new lifestyle. But how do you choose the best car for you? The SUV segment offers a wide variety of models and customisations. There are different factors to consider before buying the perfect car, such as:
design preferences;
optional features;
spaciousness;
engine types;
traction (front, rear, or all-wheel drive).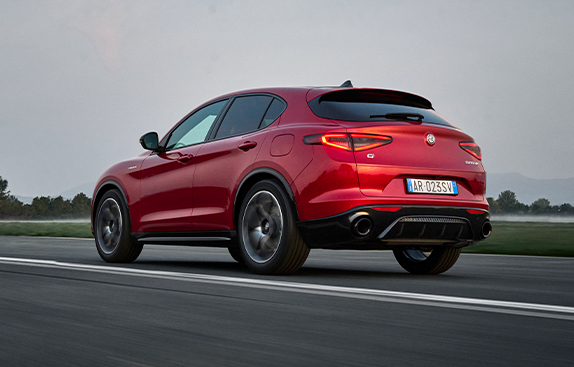 A PREMIUM SUV FOR A NEW
MEANING OF SPORTINESS
Times have changed and so have the shape and function of a premium SUV.
Today Stelvio takes centre stage with its one- of-a-kind Italian design and
state-of-the-art technology. Boasting the exclusive Alfa Link™ Suspension
and the innovative Q4 all-wheel drive system, this SUV is designed to shift
the paradigm of sportiness and performance, while reaching higher
levels of comfort, versatility, and control.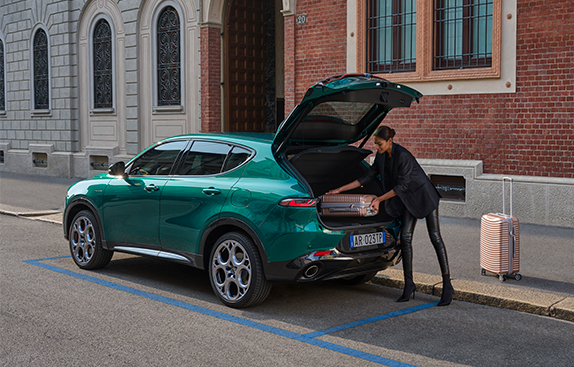 COMFORT MATTERS
The use and function of a premium SUV have undoubtedly changed over the years.
The refined design of the Alfa Romeo Stelvio and Tonale creates a heightened sense of pleasure and comfort, in perfect harmony with their performance. The interior provides the driver and the passengers with plenty of space and legroom, as well as a capacious boot (525 litres for Stelvio, 385 litres for Tonale). These features, along with the
cutting-edge engineering solutions developed by Alfa Romeo, allow these two iconic SUVs to deliver an unrivalled driving experience.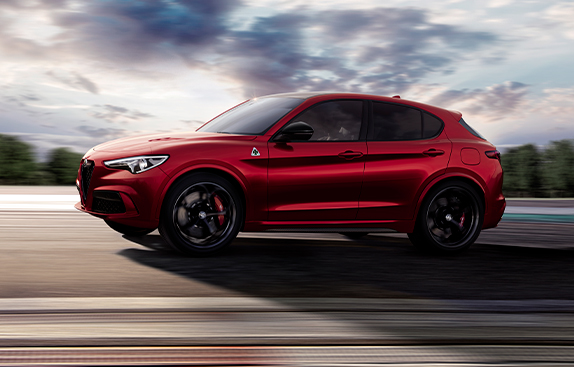 ALFA ROMEO SUV: 
THE PORTRAIT OF ITALIAN DESIGN
The distinctive style of the Stelvio is a true symbol of Italian design,
and its powertrain is what brings the word "sport" back to the world of SUVs.
Carved from an aluminium monobloc, the diesel and petrol engines of the first
Alfa Romeo premium SUV can deliver up to 280 HP, while the award-winning Quadrifoglio version can produce a total output of 510 HP. The design and
state-of-the-art mechanics of the inline four-cylinder engine, paired with
its variable-geometry turbocharger and its 8-speed automatic transmission,
make this SUV stand out from the crowd in terms of power and efficiency.​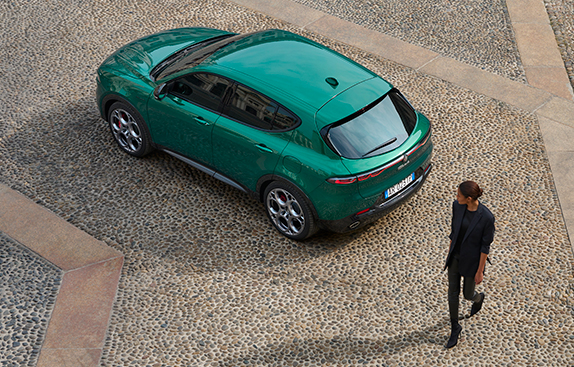 TYPES OF SUVS:
COMPACT, CROSSOVER, AND SMALL
There are different types of SUVs in the segment. A compact SUV is a vehicle that blends the features of a traditional SUV with those of a smaller car. Compact SUVs offer more space, ground clearance, and all-terrain capability than a traditional car, while still being smaller and more fuel-efficient than larger SUVs. Crossover SUVs are usually built on a single structure that weighs less than a traditional SUV. Even though they are generally less capable due to their small size, crossovers can meet the needs of most drivers. Lastly, small SUV offer generous storage space. They are the choice of small families, who tend to prefer them to compact and midsize saloons.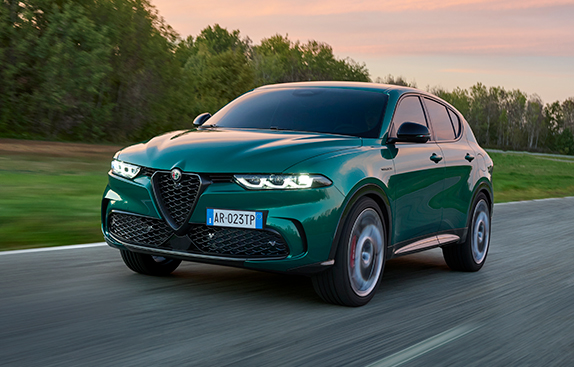 AN ELECTRIFYING NEW CHAPTER:
THE HYBRID SUV
The hybrid SUV technology of the Alfa Romeo Tonale is a
lifestyle choice that brings additional benefits and advantages, such as:
zero emissions in the case of pure electric driving;
lower running costs;
tax benefits like reduced road tax rates;
charging on the go (self-charging hybrids).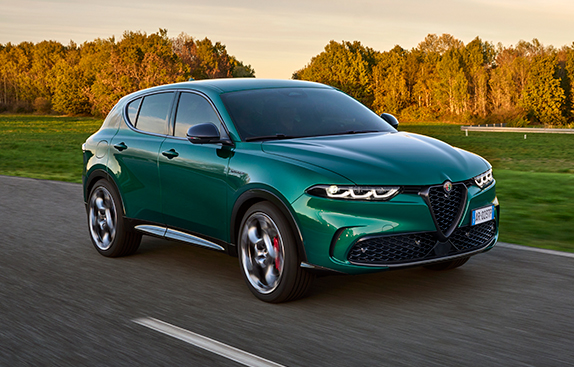 TONALE HYBRID AND PLUG-IN HYBRID Q4
With the Tonale Hybrid and Tonale Plug-in Hybrid Q4, Alfa Romeo has
officially entered the world of electrification and compact SUVs. It is the
 beginning of a new era - a natural evolution that allows the Brand to
achieve the perfect balance between performance and driving dynamics.
Providing record-breaking technology and connectivity, Alfa Romeo is
ready to offer a new definition of beauty, energy, efficiency, and driving
pleasure.