ALFA ROMEO
SALOON CARS
Designed to steal the show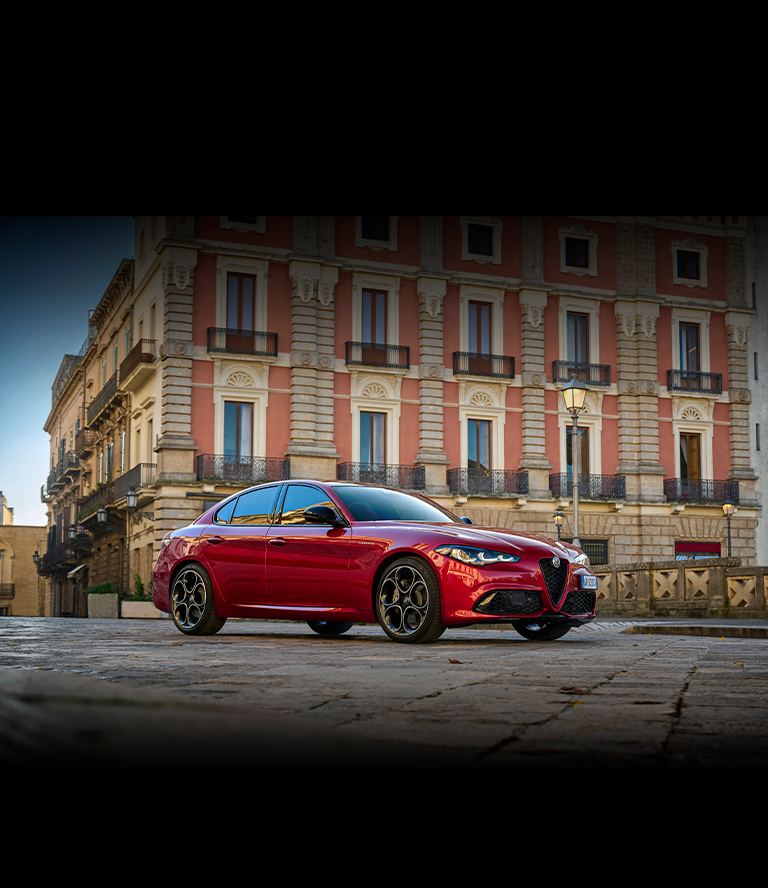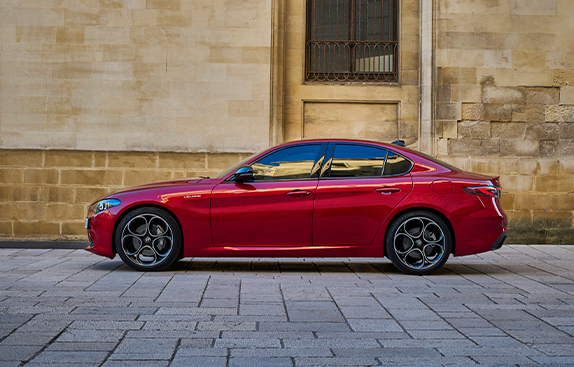 WHAT IS A SALOON CAR?
Saloon cars are also known as sedans or saloon sedans in the US. A stylish, elongated silhouette and a spacious boot separated from the rear seats are what makes them immediately recognisable. The four-door design of a saloon vehicle consists of three sections of about the same length: engine, passenger compartment, and boot.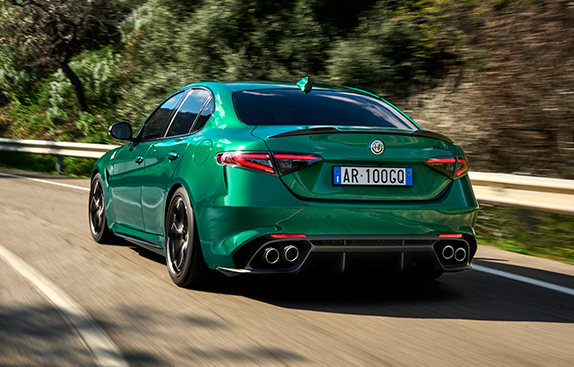 SPORTS SALOON VEHICLES:
FLAWLESS PERFORMANCE
Sports saloons are the perfect option if you are on the hunt for a high-performance powertrain, a dynamic look, and a lightweight design. Equipped with a 2.9 V6 520-HP engine, Giulia Quadrifoglio proves to be one of the sportiest Alfa Romeo models ever, with an acceleration from 0 to 100 km/h in just 3.9 seconds.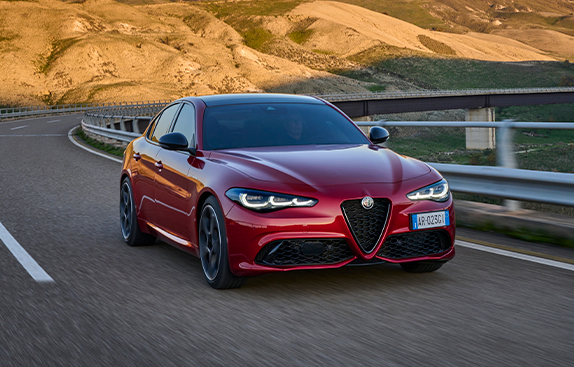 SMALL SALOON CARS:
FOCUS ON DRIVING PLEASURE
Small saloon cars or compact saloons are made for anyone who wants to feel the comfort of a full-size saloon in a smaller package. The Alfa Romeo Giulia fits the bill with the shape of a compact saloon, the performance of a regular saloon, and the unique beauty and driving dynamics of an Alfa Romeo.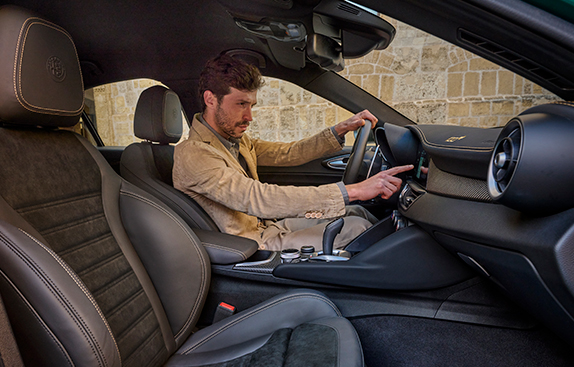 SALOON FOR FAMILIES:
TRAVEL WITH CONFIDENCE
With their cutting-edge technology, a comfortable interior, and a spacious boot, saloon cars have always been the most popular choice among families. From Active Blind Spot Assist to Traffic Sign Recognition, the advanced driver-assistance systems of the Alfa Romeo Giulia will give you the chance to drive with complete peace of mind.