TONALE PLUG-IN
HYBRID Q4 EDIZIONE SPECIALE
The symbol of a new charge of sportiness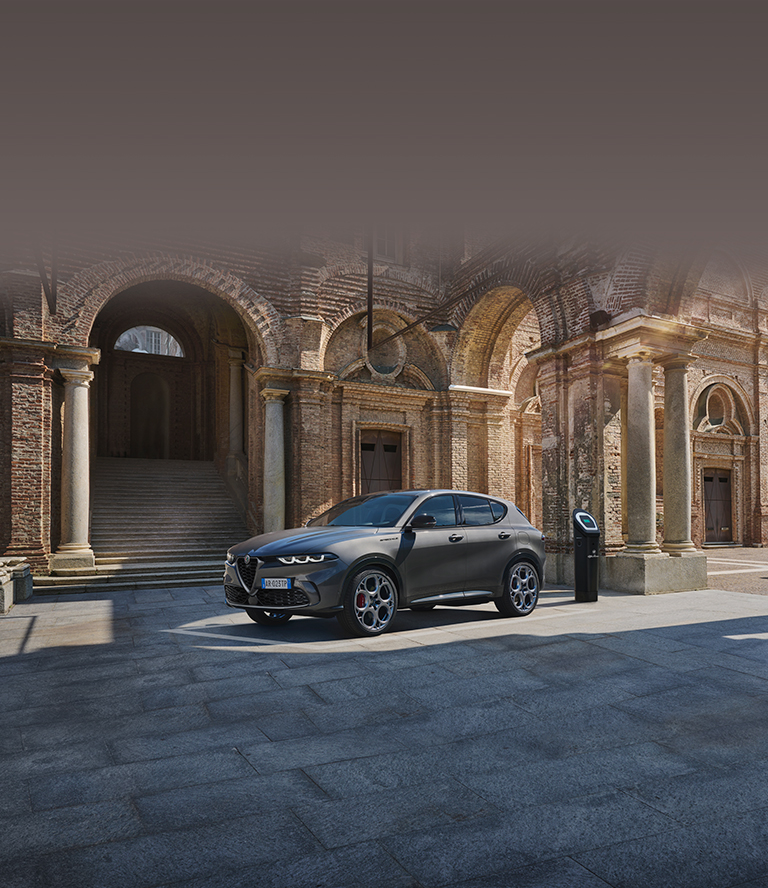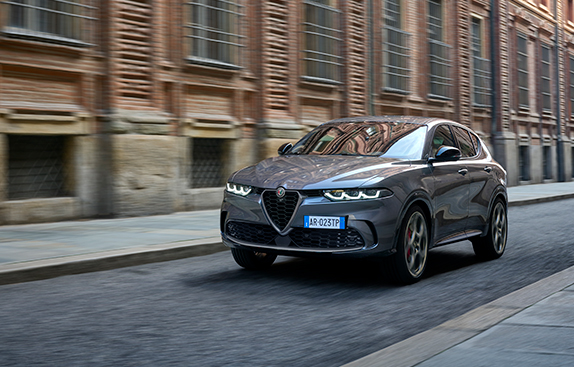 ON THE WAY OF MORE EFFICIENCY
The real impact you can make on the environment is driving with fewer emissions.
Due to an efficient 15.5 kWh battery pack, the Tonale Plug-in
Hybrid Q4 has a pure electric range of up to 82 km in the urban cycle
and produces 33-26 g/km CO2 emissions in the combined cycle.
The full driving range (gasoline + electric)* is up to 600 km.​
DISCLAIMER
Fuel combined consumption Tonale Plug-in Hybrid Q4 range (l/100 km): 1,4 – 1,1; combined energy consumption (kWh/100km): 18,7 – 16,8; CO2 emissions (g/km): 33-26. Up to 82 km of full electric range is referred to the urban cycle. Total driving range is the full possible range achieved mixing petrol autonomy with the full electric autonomy in city drive style. Type approval values are determined on the basis of the WLTP cycle, homologated as of 4.11.2022. The values indicated are for comparative purposes. The fuel consumption, CO2 emissions and range figures may vary depending on actual conditions of use and on different factors such as: charging frequency, driving style, speed, specific equipment, options, format of tires, outside temperature and thermal comfort on board the vehicle. 
THE SPORTY DRIVING OF THE FUTURE
An authentic Alfa Romeo driving pleasure, a new electrifying experience. The Tonale Plug-in Hybrid Q4 Edizione Speciale combines the 1.3-litre MultiAir turbo gasoline engine with an electric motor: this engine system delivers a total output of 280 HP.
ADVANCED DRIVING DYNAMICS
Experience a feeling of power during acceleration on board the Tonale Plug-in Hybrid Q4: the e-AWD system allows instantaneous deployment of 100% of available torque from the electric motor mounted in place of a rear differential. To ensure more safety and an unparalleled level of driving pleasure, the Edizione Speciale is equipped with a Q4 all-wheel drive system. The front axle is powered by a 1.3-litre turbocharged 4-cylinder 180 HP engine coupled to a 6-speed automatic transmission. The rear axle uses an electric motor capable of 90 kW max peak power.
EXCLUSIVE EXTERIOR DETAILS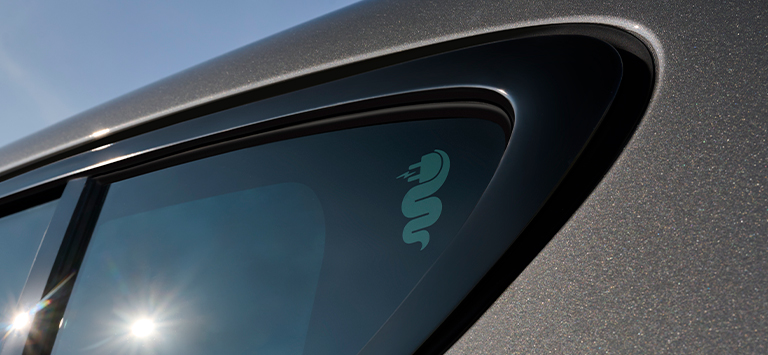 Looking to the future, but still faithful to our iconic symbols. The Plug-in Hybrid Q4 versions of the new Tonale are characterized by a serigraphy of an Electro-biscione on the left side rear window near the charging port.  The Edizione Speciale boasts an exclusive design with unique features: chromed dual exhaust tips, Titanium-coloured body kit, red-painted Brembo brake calipers, 20" alloy wheels, the "Speciale" badge on fenders and black "Tonale" badge.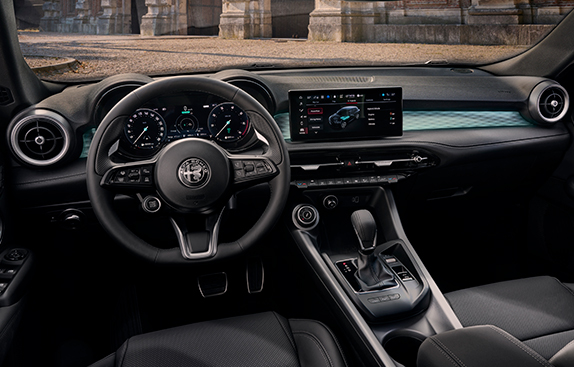 MAIN STANDARD FEATURES:
Technology
10,25'' NAV with Carplay | Android Auto
Passive entry
Wireless charger
Front | Rear parkingsensors rearview camera
iACC
Power liftgate
Exterior
Matrix full LED
Privacy glasses
Titanium body kit and V-shield
20" alloy wheels
Red painted Brembo brake calipers
Dual chromed exhaust tips
Interior
Dashboard with beige stitching
Ambient lighting
Sporty leather steering wheel
Aluminium door sill and sporty pedal